Maria Elia's tomato bulgur pilau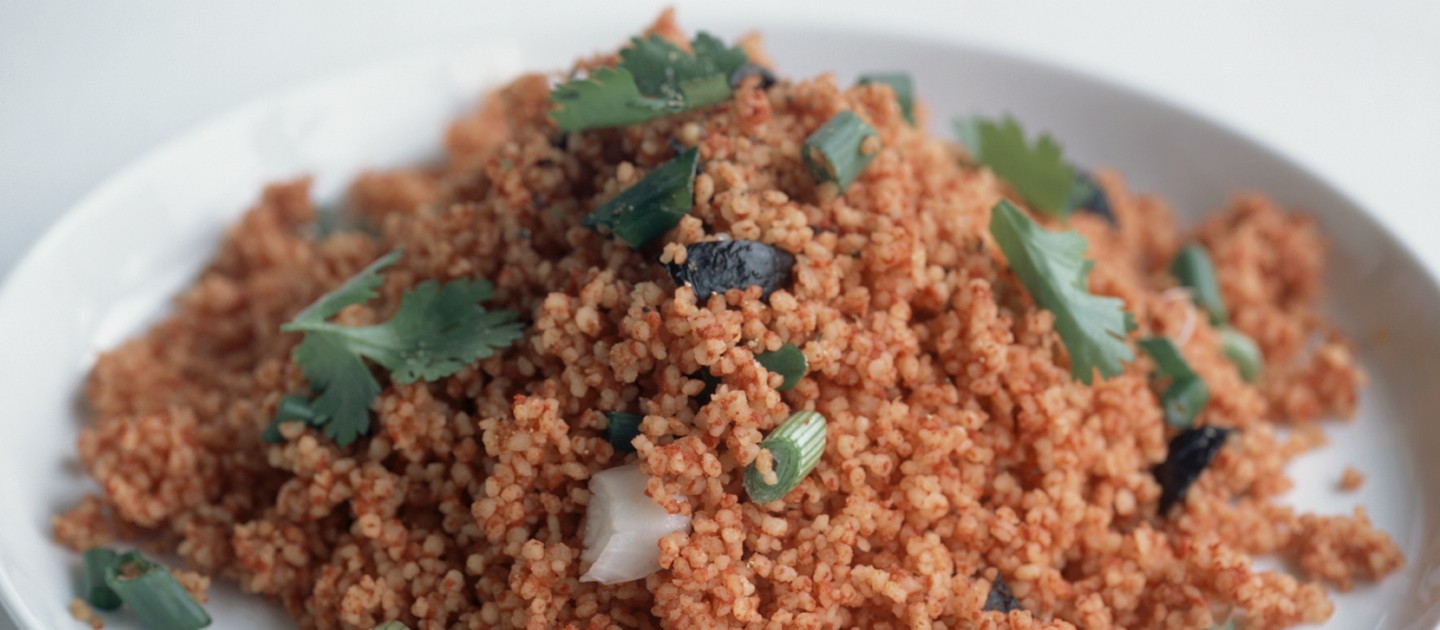 This quick, inexpensive recipe sustained Maria during her apprentice years, when even the fresh herbs used here were a luxury. 'I used to serve it with fish fingers, though nowadays it would be grilled sardines or lamb,' she says.
Heat the oil or butter in a wide pan. Add the onion and cook over a medium heat until the onion has coloured.
Add the tomato purée and cook for 1 minute, stirring continuously. Add the cinnamon and bulgur wheat and cook for a minute longer.
Pour in the stock and season with sea salt and black pepper. Cover and reduce the heat to its lowest setting. Cook for 10 minutes. Then turn off the heat and leave the bulgur to cook in the residual heat for a further 5 minutes.
Add the chopped herbs, season to taste and serve warm.
Cook's notes
Use oil spray (or less oil) to fry the onion if preferred but cook it slowly over a medium-low heat and stir often to prevent scorching. You can also choose butter instead of olive oil, or use a mixture.
To make the variation in our picture, replace the mint and parsley with fresh coriander and spring onion, and add a few tablespoons of chopped olives.